Instagram
Khloe Kardashian celebrated True Thompson's first Thanksgiving on Thursday with Tristan Thompson in Cleveland.
The Keeping Up With the Kardashians star posted a few family photos from the big day on Instagram. Her daughter looked adorable in a pink cardigan and skirt combo and accessorized her look with a sweet headband. The little lady matched her mama, who wore a pink crop sweater and coordinating skirt. 
"Look at the chef over there—looking bomb," Tristan said in regards to Khloe's look in an Instagram Stories video. "This fine ass chef." 
Tristan also went in on the color scheme and wore a gray and pink striped shirt.
The Good American head went all out for the feast and shared photos of the extravagant spread on Instagram. The  included trays of fruits and cheese; counters of pies, cookies and cupcakes and a drawer full of doughnuts. This didn't even include the main course!
When it came to the actual dinner, Khloe had all of the traditional favorites, including turkey, corn, macaroni and cheese, green beans, brussels sprouts and more.
"Chef KoKo," she said as she shared a video of all of the food. 
She also wrote that "True and I were hungry" in the caption of the family photo.
A few friends joined the two for dinner and the group dined at a beautiful table decorated with candles and flower petals. To see more photos from Khloe's Thanksgiving celebration, check out the gallery.
"Thankful for generations of love," the reality star captioned the snapshot.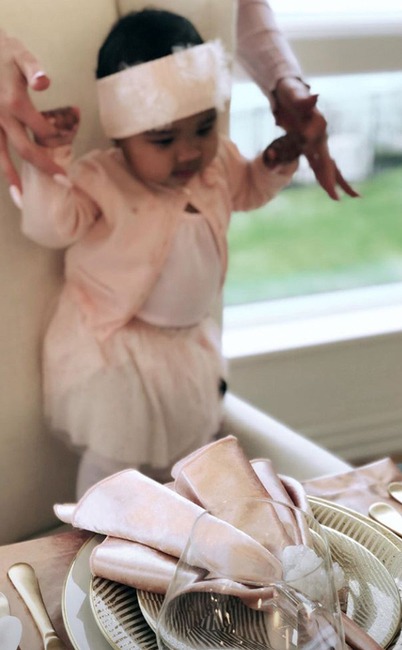 Instagram
Pretty in Pink

The little lady and her mama wear color-coordinating ensembles.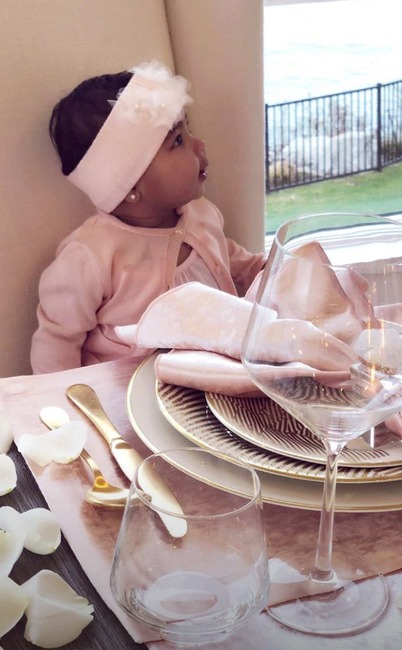 Instagram
Ready for Her First Thanksgiving

True looks absolutely adorable as she sits at the table for her first Turkey Day.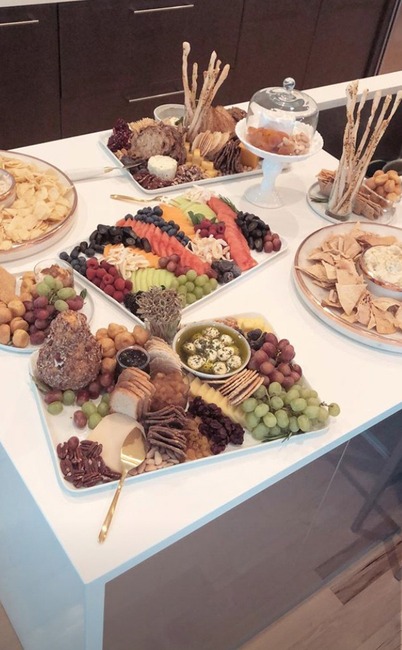 Instagram
An Array of Appetizers

Pass the cheese and fruit, please!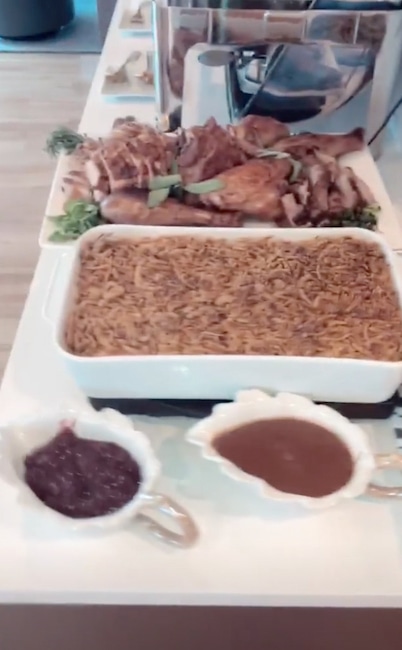 Instagram
The Main Meal

Khloe whips up an incredible spread, including turkey, macaroni and cheese, green beans and more!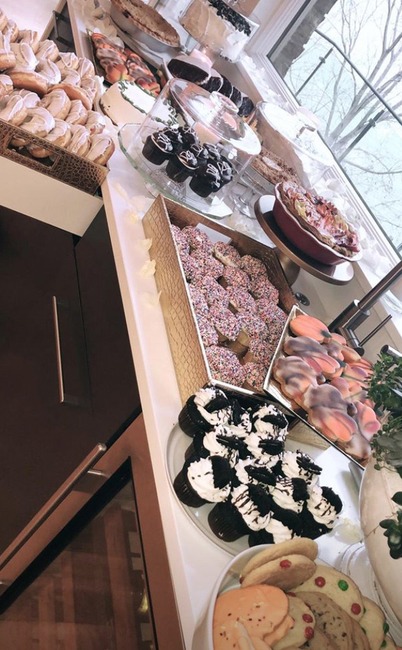 Instagram
Plenty of Sweets

From cookies and cupcakes to doughnuts and pies, KoKo covers it all.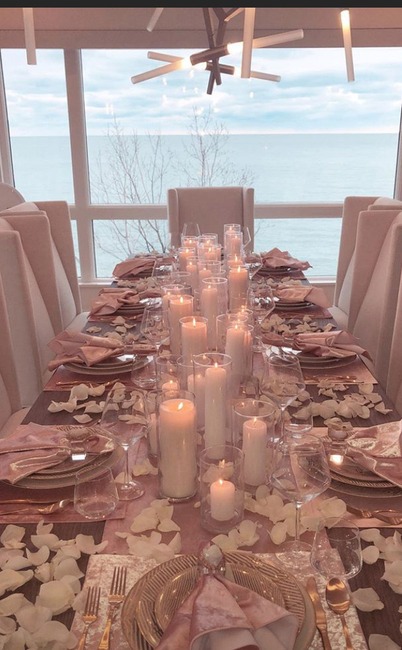 Instagram
A Picture-Perfect Table Setting

The reality star creates a gorgeous atmosphere for her family and guests with candles and flower petals.