Monty Brinton/CBS
Happy Friday and a big happy birthday to Kaley Cuoco!
The birthday girl turns 33 years old today, so it's time to bust out the birthday cake and celebrate with a big bang, don't you think? While the actress has already gotten a jump start on ringing in her 33rd year with a fun trip to Disneyland over the weekend, we're just beginning our celebrations here at work.
OK, we're not actually BFFs with Cuoco like we imagine we are, but that doesn't mean we don't honor her on her birthday with something special. In fact, this year, we've rounded up her best roles throughout her career, minus her voice work on series like Brandy & Mr. Whiskers, below so we can all take a trip down memory lane this weekend.
Cuoco has been in the entertainment industry for more than two decades, so there are a lot of great moments we've been treated to after becoming a fan of hers.
The California native has been on a Disney Channel Original Movie that included bowling, which was epic, and won us over as Bridget Hennessy on 8 Simple Rules in the early '00s. She's been in films where she plays a bride and others where she interacts with the Easter Bunny.
Plus, who could forget her long-running role as Penny on The Big Bang Theory, which we are so sad is coming to an end at the end of this season. No matter what type of character Cuoco has played throughout her career, she has pulled us in with her talent and we never want to know a world where she isn't acting in it.
Since it is Cuoco's big day, why not join us in remembering all of her amazing roles thus far? You know you want too!
Check out our gallery below and then vote for your favorite role from the birthday girl.
Oh, and don't forget to give the blonde beauty a little shout out today in honor of her birthday. She so deserves it!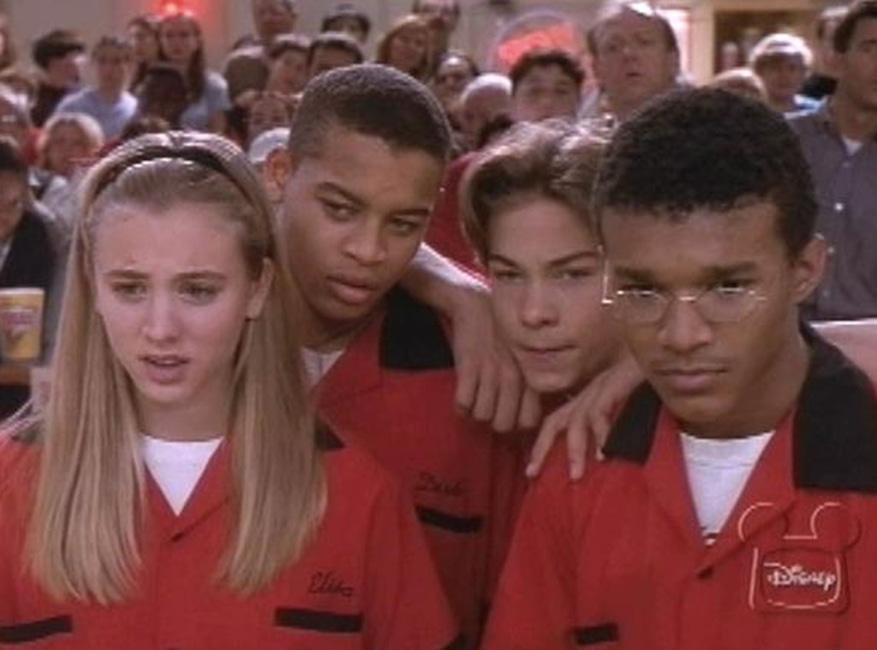 Disney Channel
Alley Cats Strike

In 2000, Kaley Cuoco became one of the many stars to be a part of the Disney Channel Original Movie family when she starred in Alley Cats Strike. In the TV movie, the actress played Elisa, one of the oddball teens who loved retro clothing, hanging out at a bowling alley and of course, bowling.
NBCU Photo Bank
Growing Up Brady

The same year, Cuoco portrayed Maureen McCormick, the original actress who played Marcia Brady on The Brady Bunch, in the tell-all film based on the book written by Barry Williams, who played Greg Brady on the series. This film was all about what happened behind the scenes on the hit show back in the '60s. Adam Brody played Williams in the film alongside Cuoco.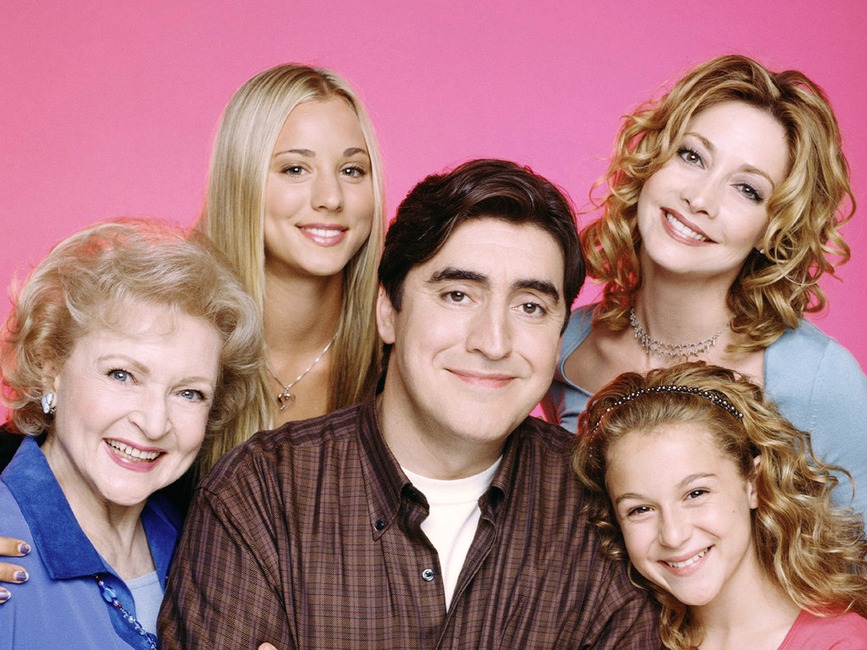 CBS
Ladies Man

The California native played Bonnie Stiles on season two of Ladies Man. Bonnie is the daughter of Jimmy Stiles (Alfred Molina), a furniture maker who has two girls from two different woman, until one day he finally has a baby boy to break up all the female hormones raging throughout his home. The show also starred Betty White, Alexa PenaVega and Sharon Lawrence.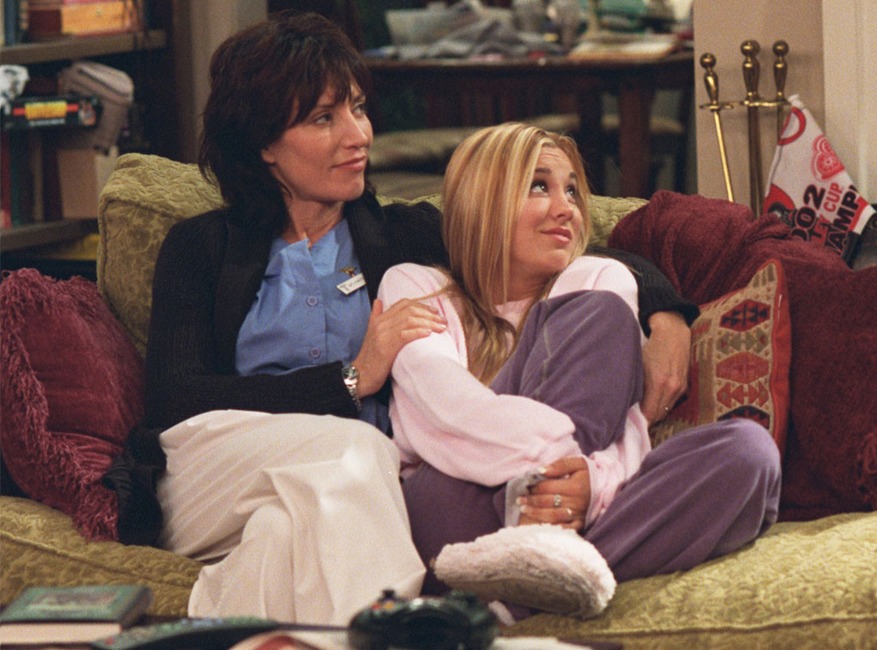 Gale Adler/ABC via Getty Images
8 Simple Rules

In 2002, the 33-year-old actress got her big break after landing the role of Bridget Hennessy on 8 Simple Rules. The comedy ran for three seasons and followed the Hennessy family, which was comprised of two daughters and a son. The sitcom was about all of the different rules that existed when dating one of the two girls in the house along with the trials of raising three kids. It starred Katey Sagal, Amy Davidson, Martin Spanjers, James Garner, David Spade and John Ritter.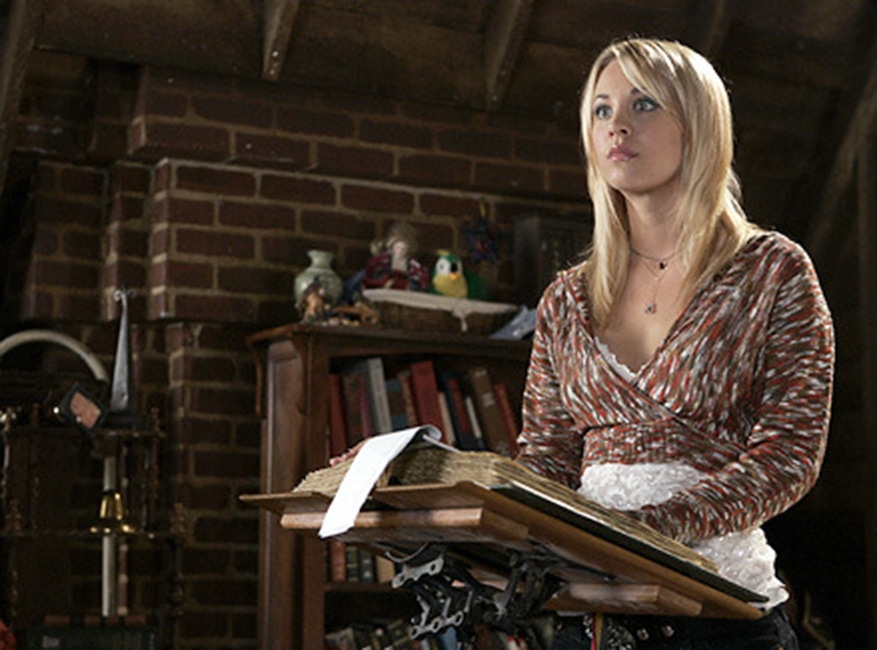 WB Television Network
Charmed

Cuoco played the recurring character of Billie Jenkins on Charmed beginning in season eight. Her character was a novice witch who was trained by the Halliwell sisters while searching for her own sister. She got into a little trouble with the demonic council of the Triad at one point, but eventually remembered that the Halliwell sisters were the good ones and reunited with them once more before the end of the series.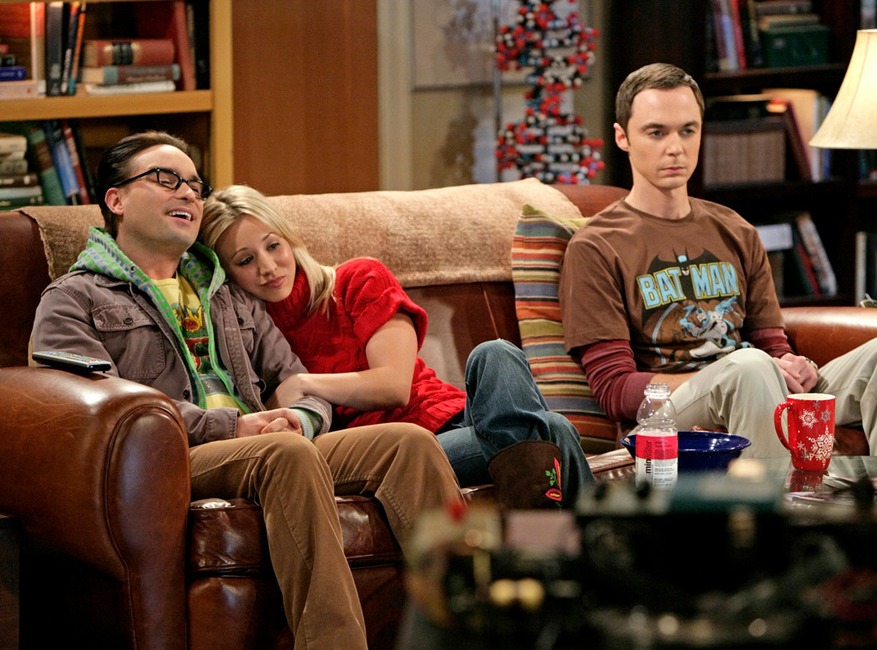 Sonja Flemming/CBS
The Big Bang Theory

In 2007, Cuoco landed her biggest TV role to date playing Penny on The Big Bang Theory. The show is currently in its twelfth and final season and is all about two socially awkward physicists named Leonard (Johnny Galecki) and Sheldon (Jim Parsons), who live across the hall from a gorgeous, wannabee actress (Cuoco). Throughout the show more scientists enter the nerd squad and more smart women get thrown into the mix. Meanwhile Penny learns through her friendship with her hall mates and romance with Leonard all about life and she teaches them that there is more to it than just what you can find in a laboratory.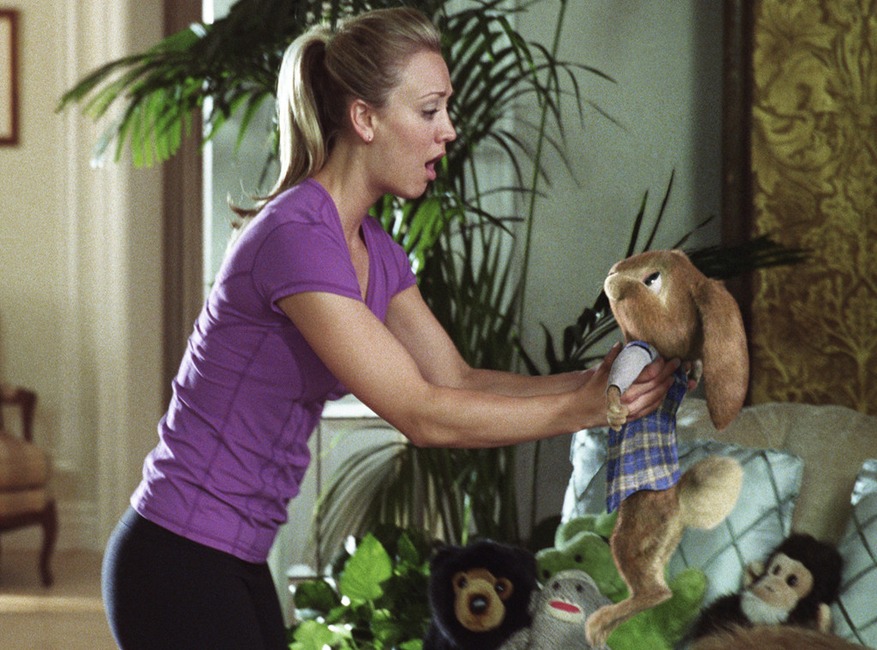 Universal Studios
Hop

The blonde star plays Sam O'Hare, sister to Fred O'Hare (James Marsden), in Hop. After her brother hits the Easter Bunny's teenage son, E.B. with his car, he decides to keep him and help him with his dream of becoming a rocker, even though E.B. is supposed to take over the family business and deliver candy to kids all over the world.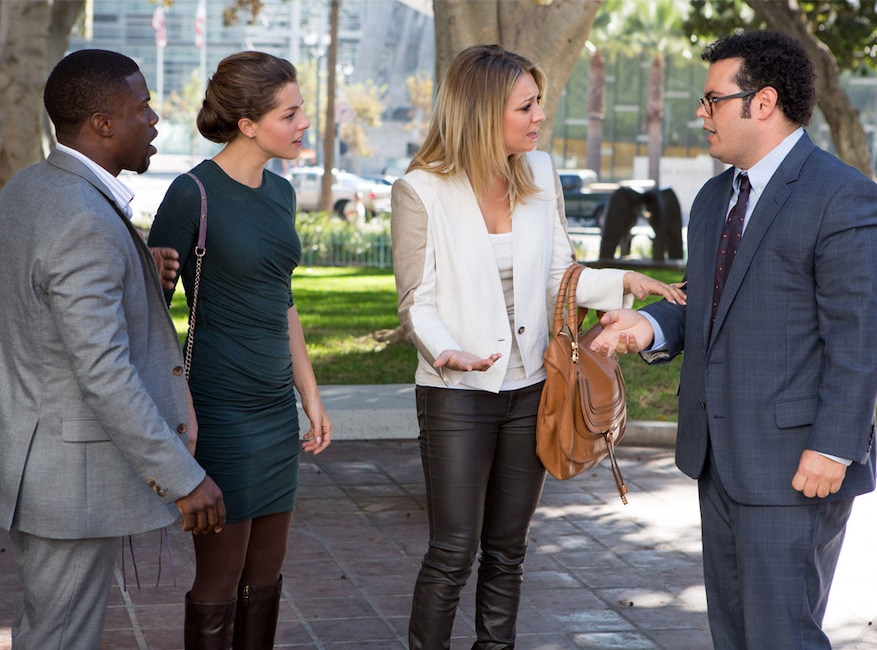 Screen Gems
The Wedding Ringer

Two weeks before his wedding Doug Harris (Josh Gad) must hire both a best man and seven groomsmen to show his bride (Cuoco) that he has friends and isn't just a loner, which he is in reality.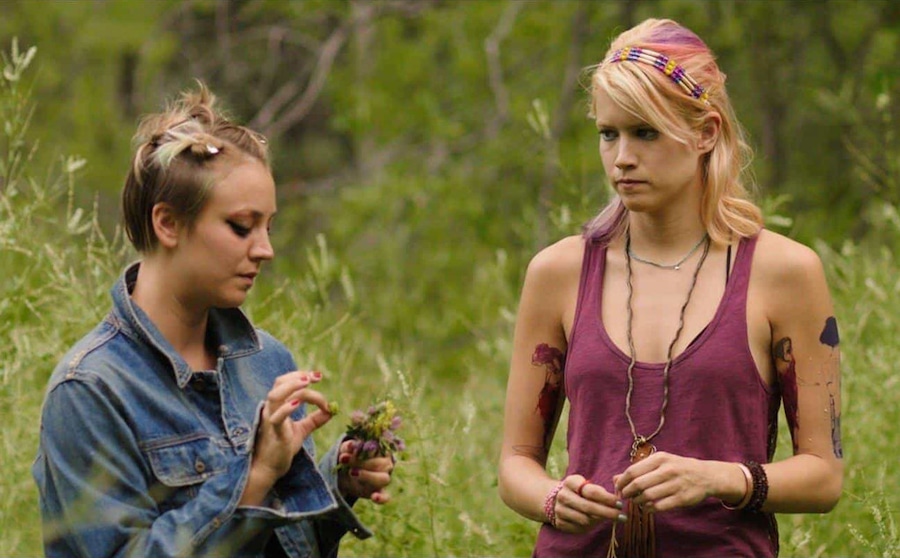 Best Possible Worlds, LLC
Burning Bodhi

Following the death of one of their best friends Bodhi, Katy (Cuoco) and the rest of her high school group reunite to celebrate his life. Along the way they find themselves, figure out what drove them apart and make plans for the future.